Any recommendations on English speaking hair salons in Pudong that won't break the bank?
Jacquie Given Waugh: My friends recommended Head to Toe salon. I went yesterday for a haircut. Tony was awesome. Best cut I have had since moving here.
Jacquie Given Waugh: I can send you the price list also. Let me know if you want me to wechat it or messenger it to you. I am trying highlights next time. ?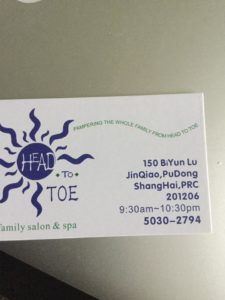 Donna Barclay: Thanks. That would be great if you could message it to me ?
Jacquie Given Waugh: Donna Barclay I could find you in messenger so here you go.?